Improve your multilingual business email writing
An augmented writing tool designed to improve the composition of multilingual, culturally-sensitive, context-appropriate professional emails
Learn more
About LangPower
Your natural writing style, powered by Artificial Intelligence
In a world where successful cross-cultural communication is key, we need a model that goes beyond translation, empowering the writer with the total range of possible language nuances. Whether you are writing to an old-time colleague or to a newfound client, you will be able to compose your email with the same effectiveness and confidence of a native professional.
Communicate
Confident, prompt, and effective multilingual communication
Train
Integrated lexical training enables you to fine-tune your communication skills
Empower
Total access to a wide range of culturally-sensitive, context-appropriate expressions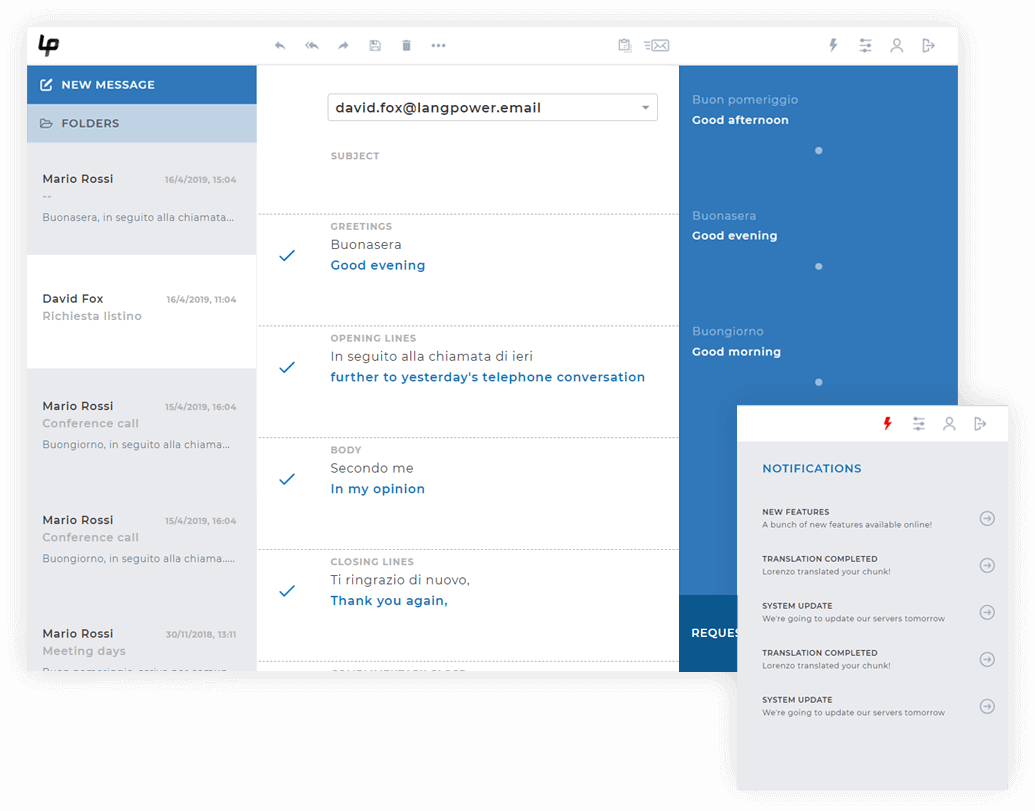 LP as empowerment
Beyond Translation
Thanks to smart suggestions you will be able to compose multilingual messages almost autonomously, as well as to convey subtle cultural nuances. All this while being supported by a team of professional linguists. A real linguistic empowerment for your writing.
How it works
An all-around support for your writing
Fast
Compose messages faster thanks to AI-powered suggestions and on-demand translations
Effective
Successful multilingual and cross-cultural communication based on effective linguistic patterns
Interactive
Multilingual adaptive microlearning seamlessly integrated in your workflow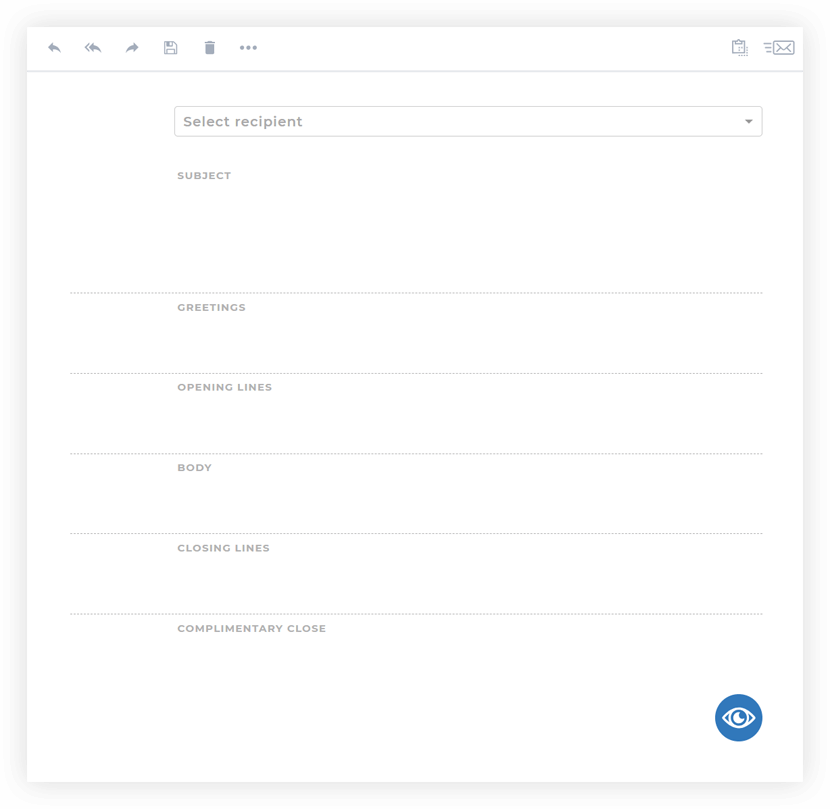 Enhanced communication

Smart suggestions

Levels of formality

Adaptive microlearning

Augmented writing

Human-refined translation

Cross-cultural transcreation
Request information
info@langpower.email